Sam Lee Mohan, Founder & CEO at GBC, 4 min read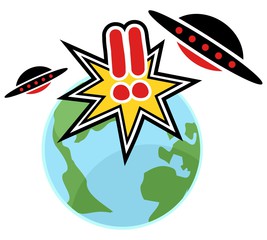 "We Need To Capture Market Share…Not Serve Them"
A few years ago, I co-founded a start-up called Landshark: A client services company that helps companies manage their organisational risk, sold on an annual unit price. The service took away the burden of in-house overhead and other inherent organisational risks and made it a little easier. A little less complex than trying to manage a small army of field personnel to quantify risk and manage mitigation by email and task systems. After just 12 months in operation, it became a nice little sustainable business for my partner and me, and a great company for our employees.
Now, the operation that we had set-up was little. A little office located in the South East of England in a small town called Crawley. There are still, after all these years, less than ten people working directly for Landshark with just over 20 field personal that are self-employed contractors. There are no satellite offices or depots!
By now you must be thinking…Okay, so what? "I have heard this boring story before and why should I spend the next 4 minutes of my life reading this boring article". You may be thinking shouldn't this article be inspiring and talk about how we built a small company and devoured the world, annihilating all our competitors on the way. And, perhaps that we shouldn't have wasted years in a company that doesn't even have the ambition or pretence of an ambition to Take The World By Storm.
Over the past month, I have read at least two dozen articles on start-ups. I was astounded at just how many of them, well actually each and every one of them, talked about their ambition to disrupt the industry, or be number one, or Take The World By Storm. Suddenly, I found myself sensing a downright dangerous and poisonous atmosphere.  This disruptive atmosphere is pushing out other motives for doing a start-up and poisoning the rest of the entrepreneurial world. Well, the reason I'm writing about my boring start-up, is just to remind you that maybe, you too have been sensing this gagging atmosphere that only disruptive start-ups can breathe.
As I delved deeper into this issue and the more articles I read and friends I talked to, I started to see the problem. In my opinion the problem seems nobody is content with a good profitable business anymore. A business that allows them to make their mark in the world. NO, THEY MUST DESTROY THE COMPETITION, OWN THE WORLD AND BE THE MASTER OF THE UNIVERSE!!! They don't serve customers, oh no, they capture them!
Have you tried holding a conversation with start-up people these days? If you have, were you able to have a conversion that did not revolve around total market domination and the valance of deferring "monetization"? In this poisonous atmosphere, the term start-up means to completely dominate your market, to own the market share…not serve it.
Now don't get me wrong, I'm not saying that it's wrong to be ambitious and strive to be the best. If that what motivates you, then great. But I am saddened that start-up people that just have a great idea and want a humble start-up, seem to think that if they don't take a deep whiff of the poisonous atmosphere then they are doomed to failure. I am simply reminding you that examining and interrogating your motives to start something useful is a great place to start or come back to, when you lose your way. Making your mark on the world is plenty…
Your future starts here. Partner With Us and run your own consulting business the way you want to, working the hours you want to!

 Download our eBook "How To Start a Million Dollar Company In Four Steps"
Try our most innovative strategic planning software to empower your business to grow & unlock its true potential. StratPlan is free to try!

Download of essential eBook to Guiding Strategic Thinking In Your Business for free!

FREQUENTLY ASKED QUESTIONS
Why do I need to fill out the information requested?
We will always keep your personal information safe. We ask for your information in exchange for a valuable resource to (a) improve your browsing experience by personalising the GBC site to your needs; (b) send information to you that we think may be of interest to you by email or other means; (c) send you marketing communications that we think may be of value to you. You can read more about our privacy policy here.
Is this really free?
Absolutely. Just sharing some experience that we hope you'll find useful. Keep us in mind next time you have strategic planning questions